"Pamela is highly organized… definitely capable of cutting through nonsense and getting to the heart of things quickly."
Noreen Warnock, Director of Public Policy
LOCAL MATTERS, Columbus OH
SOPHIAJOHN Writes is yours truly, Pamela Sophiajohn.
I have worked as an independent contractor serving clients from across the United States since January 2009.
My consulting services are based on:
16-years of nonprofit experience, and
$14,000,000 of fundraising success.
And my writing style is built on
Strategic, mission-centered messaging (crafted for your donor-base), and
The power of clear, compelling, and authentic communication.
---
TYPES OF MISSION & PROJECT EXPERIENCE 
Serving in a variety of positions, I have worked with over 40 nonprofits, both large and small. Their annual budgets have ranged from $100,000 to over $60,000,000, and staff sizes from one to 800+ employees.
As a generalist who loves to learn (and does it quickly), here is a summary of the types of missions I have been privileged to serve:
Access to Justice (Legal Education, Legal Assistance)
Adoption (Infant, International)
Anthroposophical Deathcare & Death Midwife Services
Arts (Art Centers, Performing Arts, Fiber Arts)
Associative Economics
Beekeeping (Biodynamic)
Biodynamic Agriculture & Biodynamic Preparations
Child Abuse
Consulting & Depth Psychology
Domestic Violence & Trauma
Education (STEM Programs, College Scholarships)
Geriatrics (The Elderly)
Environmental Issues (Green Space, Water)
Faith-Based Programs
Families & Parenting
Health (Aphasia, Breast Cancer, Lung Disease, Neuromuscular Therapy)
Homelessness
Jewish Communities
Museums (Conservation, Exhibits)
Native Americans
Safety-Net Hospitals
Social Services
Special Needs & Developmental Disabilities
Waldorf Early Childhood Education (WECAN)
Women's Issues
Youth Development
Vocational Services & Workforce Development
I also bring successful experience with a variety of projects:
Board Retreats: Planning & Facilitation
Budget Planning
Building Campaigns
Centennial Celebrations
Communication Plans
Development (Fundraising) Plans
Email Marketing
Event Planning
Fiscal Procedures & Guidelines
Grant Writing
Logo Development
Mission, Vision & Value Statements
Organizational Capacity Building
Special Events
Nonprofit Start-Up
Strategic Planning
Succession Planning & Leadership Transition
Survey Development
Volunteer Program Development
Website Copy
And more…
---
EDUCATION & CREDENTIALS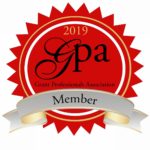 I have been a C.F.R.E. (Certified Fund Raising Executive) since 1998.
The foundation of my training was laid at THE FUND RAISING SCHOOL at Indiana University (known today as "The Lilly Family School of Philanthropy"). Examples of coursework include two one-week seminars entitled: Principles & Techniques of Fund Raising and Major Gifts Leadership Development. Also, my professional development was greatly enriched through the mentoring program of the Chicago Chapter of the Association of Fund Raising Professionals (AFP).
In addition to long-term memberships in AFP and GPA (the Grant Professionals Association), my background includes training in MEDIATION from the Chicago Center for Conflict Resolution and GROUP FACILITATION from the Institute of Cultural Affairs.
I have a Bachelors of Arts from Northeastern IL University in Chicago where I majored in English Literature and Education, and have a minor in Music Theory. (Yes, once upon a time I was an English teacher…)
---
VOLUNTEER SERVICE
Grant Professionals Foundation (GPF): Member of the Board of Directors 2014-2018 and Co-Chair of the GPF Strategic Planning Committee 2016-2018
Grants Professionals Association: GPA E-Writers Committee Member 2013-2014
American Marketing Association: Community Service Committee Member
Arts Place: Marketing Assessment
Chamber of Commerce Leadership Programs in Albuquerque NM, Columbus OH, and Auglaize County OH
Chicago Court System: Volunteer Mediator
Espanola Valley NM Fiber Arts Center: Member of the Board of Directors
---
For more about Sophiajohn, visit: Client Testimonials